Dear Colleagues
I have recently stepped into the role as Chairperson of the London Kiwanis Music Festival and am honoured to serve in this capacity on behalf of the Festival and their ongoing commitment to educating through music. Jim Scott served in this role for twenty-one years. We thank Jim for his tireless work and commitment and welcome him as a member at large as we work through the transitions. Jim's insights and leadership strengths will be most helpful as we move forward with the continuing goal to offer educative experiences through music.
We invite you to participate in the 2022 Festival. We had hoped to return as a face-to-face event this year but, with the current Health recommendations that are available, we have decided to plan for a 2022 Virtual Festival and build on the work done last year. In response to results of a survey conducted last spring, we have included additional classes including school-based ensembles. As well, we will be offering the various awards as we have in years before COVID-19. All information can be found on the London Kiwanis Music Festival website (see below) including the syllabus. Note that Registration will be consistent with last year's online process.
We acknowledge that decisions may be revised as we continue to live in changing times–one of which could result in some face-to-face experiences for specific classes and concerts. We will continue to be informed about the status of school-based ensembles through our Board liaisons and continue to discuss how to provide rich possibilities for the participants. All updated information will be placed on the London Kiwanis Music Festival's website and Facebook page and will be communicated by our Festival Board members.
Please feel free to contact me or any of our Board members or through the contact information as found on the website–www.kiwanismusicfestivallondon.com.
Be well


Betty Anne Younker
Chairperson, London Kiwanis Music Festival
The Kiwanis Music Festival of London Inc.
P.O. Box 50008, London, Ontario, N6A 6H8, Canada
Tel. 519-432-5183
Announcing the 2022 Virtual Festival
Entry Deadline:
Saturday, January 22, 2022 at 11:59 p.m.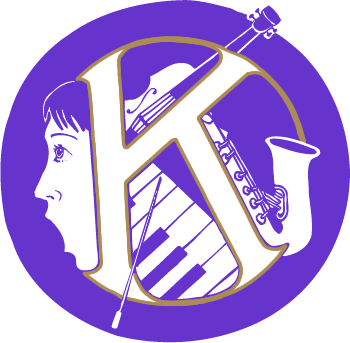 The Board of Directors of the Kiwanis Music Festival of London is pleased to announce the Syllabus for the 2022 Festival. The current circumstances have necessitated a continuation of the virtual format initiated last year. We were pleased to learn that schools will resume instruction for bands, choirs, and orchestras this academic year. We have updated the Syllabus to include Sections and Classes for Schools for 2022. We also added the new areas that have been included in the Ontario Music Festivals Association Provincial Finals such as Popular Piano and Popular Voice.

Highlights for 2022 include:
We continue to require that entrants follow all public health requirements at the time of their performance.
Entry fees continue to be significantly reduced from previous years.
Entry and payment continue to be online only.
The performance will be a virtual performance which will be uploaded via Google account to the Festival for adjudication.
Most classes will use the Royal Conservatory of Music (RCM) and Conservatory Canada (CC) curriculum level systems rather than ages.
When age is specified, the entrant must meet the age requirement as of December 31, 2021. This requirement pertains to Music Theatre, Percussion, Piano Concertos, Popular Piano, Speech Arts, Popular Voice and Ukulele.
All music selections are "Own Choice" but must conform to the Royal Conservatory of Music (RCM) or Conservatory Canada (CC) Syllabi.
If the entrant is using a score in the current RCM or CC music books, they will not have to scan and submit the score they are using for their performance.
Entrants must perform One or Two Selections in each Class at the same level and at the level in which the competitor is currently studying.
Competitors may count one or more movements of a multi-movement work as one selection only but will need to remain within the time limits posted for each Class.
Competitors (individual or school ensemble) may enter the same class more than once with two more different selections at the same level. When this happens, the Festival will split the Class so that the entrants are not competing against themselves.
Entrants may enter in more than one Section.
Memorization is recommended. Memorization is required if the competitor wants to be considered for the Provincial Music Festival except for entries in Brass or Woodwind Classes.
The instrument used for the performance or accompaniment may be either a traditional piano (acoustic) or digital (electronic) keyboard.
Entrants may perform without an accompaniment for the Kiwanis Music Festival of London but will be required to have an accompaniment if they wish to be recommended to the Provincial Music Festival. Accompaniment may be live following all public health requirements or with a recorded back track.
We will continue to hire the highest quality adjudicators. A written adjudication will be sent by email to the entrant.
First, Second and Third Awards or Gold, Silver and Bronze Awards as selected by the adjudicators will be awarded. These will be sent by email.
We will resume awarding monetary prizes as approved by the Awards Committee of the Board of the Festival.
A Certificate of Performance Award will be sent by email to every entrant who performs but does not receive an Award.
We are looking into the possibility of live streaming the Young-Ja Park Memorial Piano Competition and the Rose Bowl Competition.
We hope that winners of First Awards or Gold Awards would be willing to permit the Kiwanis Music Festival to post their award-winning performance on our website. A consent form with the option of permitting or not permitting posting will be included in the entry form.
We look forward to your participation
in the 2022 Festival!
In Association with the Kiwanis Clubs of:
Forest City-London
Middlesex (London)