Messages
GREETINGS FROM THE 2022 FESTIVAL COMMITTEE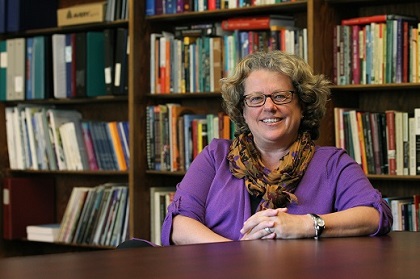 Message from Betty Anne Younker
Chairperson of the London Kiwanis Music Festival Committee
I am more than honoured to have been invited to take on the position of Chairperson of the London Kiwanis Music Festival Committee. My predecessor, Jim Scott, served in this role since November 2000, and served on the Board since 1989. Jimís belief in music education evolved as a young musician performing in a pipe band and he immediately became aware of support from the local Kiwanis Club for young musicians through the music festivals. Jim continues to perform as a musician piping in several occasions including the Robbie Burnsí celebrations every January. This past year Jim was recognized as the 2021 Ontario Music Festivals Association Volunteer of the Year Award as announced at the October AGM.
Under Jimís leadership and the Boardís dedicated commitment to hosting a 2021 Festival, the decision was to undertake hosting a virtual festival. Attention to detail, consistent support, and collaborative work resulted in a successful venture. While the desire is to return to a face-to-face experience for the musicians, currently with what we know, we are planning for another virtual festival for 2022. We do recognize, however, that decisions could change as we continue to live in changing timesĖone of which could result in some face-to-face experiences for specific festival related concerts. With the decision to plan for a virtual festival we reviewed the results of a survey conducted last spring and have expanded the syllabus from last yearís festival to include reinstating certain classes including the ensemble classes. We will remain connected with the current status of school-based ensembles through our board liaisons. As well we will continue to discuss how to provide rich possibilities for our musicians who participate in the festival. Any further decisions will be communicated via the London Kiwanis Music Festivalís website and through our board members.
We are pleased to receive a donation from Burnett, Okanski, Dale Financial group at CIBC Wood Gundy. Awards and trophies will be presented to selected recipients at this yearís festival. In addition, select performers will be invited to participate in the Provincial Finals of the Ontario Music Festivals Association, which as of today will be held virtually.
Registration will be consistent with last yearís online process. Current and updated information is found on the London Kiwanis Music Festival website or by contacting any member of our festival board.
Mounting a festival requires a team effort and the success of it is because of the countless hours of work completed by many volunteers. I look forward to continuing to learn the many facets of the Festival and the work of each of the board members and volunteers.
Betty Anne Younker
2022 Music Festival Chair