The Kiwanis Music Festival of London Inc.
P.O. Box 50008, London, Ontario, N6A 6H8, Canada
Tel. 519-432-5183
Announcing the 2021 Virtual Festival
Revised Entry Deadline:
Friday, January 22, 2021 at 11:59 p.m.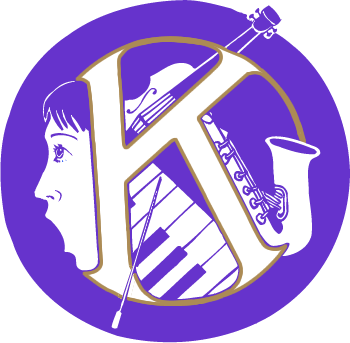 The Board of Directors of the Kiwanis Music Festival of London is pleased to announce the Syllabus for the 2021 Festival. The current circumstances have necessitated a major change in our format this year. We have completely revised the Syllabus as you will see in the attachment. Major changes include:

The number of Classes are reduced due to social distancing requirements and the pause in music instruction in the school systems.
Entry fees are significantly reduced from previous years.
Entry and payment must be online only.
The performance will be a virtual performance which will be uploaded via Google account to the Festival for adjudication.
Most classes will use the Royal Conservatory of Music (RCM) and Conservatory Canada (CC) curriculum level systems rather than ages.
When age is specified, the entrant must meet the age requirement as of December 31, 2020. This requirement pertains to Music Theatre, Percussion, Piano Concertos, Speech Arts and Ukulele.
All music selections are "Own Choice" but must conform to the Royal Conservatory of Music (RCM) or Conservatory Canada (CC) Syllabi.
Entrants must perform two (or one) selection(s) in each Class at the same level and at the level in which the competitor is currently studying.
Competitors may count one or more movements of a multi-movement work as one selection only.
Competitors may enter the same class more than once with two more different selections at the same level.
Entrants may enter in more than one Section.
Memorization is recommended. Memorization is required if the competitor wants to be considered for the Provincial Music Festival except for entries in Brass or Woodwind Classes.
The instrument used for the performance or accompaniment may be either a traditional piano (acoustic) or digital (electronic) keyboard.
Accompaniment is not required for the Kiwanis Music Festival of London. It is required by the Provincial Music Festival. Accompaniment may be live using appropriate social distancing or by using a pre-recorded back track.
We will continue to hire the highest quality adjudicators. A written adjudication will be sent by email to the entrant.
First, Second and Third Awards or Gold, Silver and Bronze Awards as selected by the adjudicators will be awarded. These will be sent by email.
A Certificate of Performance Award will be sent by email to every entrant who performs but does not receive an Award.
We are looking into the possibility of live streaming the Young-Ja Park Memorial Piano Competition, the Rose Bowl Competition and all Pipe Organ Classes.
We hope that winners of First Awards or Gold Awards would be willing to permit the Kiwanis Music Festival to post their award-winning performance on our website. A consent form with the option of permitting or not permitting posting will be included in the entry form.
We look forward to your participation
in the 2021 Festival!
In Association with the Kiwanis Clubs of:
Forest City-London
Middlesex (London)